Welcome back to a busy new school year.
We have a busy Autumn term planned- keep an eye on our school blog for updates of what we are up to- http://blog.marlfieldsprimary.co.uk/category/class-6/
Topic
 'The Home Front'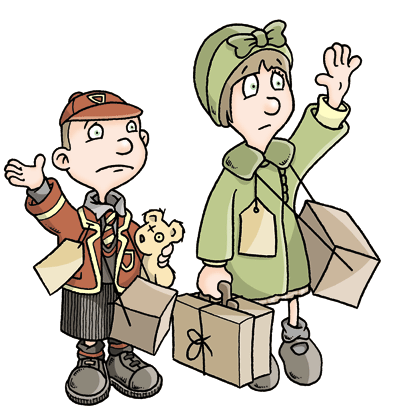 Our topic this term is World War II. We learn when and why World War II began and find out about the key individuals and countries involved. In addition to this, we will discover all about evacuation; learn what it was like to live with food rationing and explore the contribution made by women to the war effort. Furthermore, we will learn important facts about the holocaust and investigate events that were key turning points in the war. As such we will link our history topic to our English work and will study extracts from texts such as 'Goodnight Mr Tom', 'I am David', 'When Hitler Stole Pink Rabbit' and 'Carrie's War'.
This Year Year 5 and Year 6 will continue to use Primary Writing Project  system to support writing and will also be using a new system called IPEEL to develop stamina in writing and support children in self regulating their work. The system is fully supported by the school with additional support and expert English teachers working in school on a regular basis. Through the system children will begin to mark their own work and set small step targets each week- this will encourage self-motivations and will help to develop confident writers.
Using our class text, Goodnight Mr Tom by Michelle Margorian, we will immerse ourselves in the writer's style, analysing and unpicking her sentence structures and language used to invent our own diary entries, rewrite chapters and create a new story openings. We will use other texts to support our writing skills and extend our reading strategies and comprehension. Our non-fiction unit of work will be linked to our history topic and focus on newspaper reports and instructions. Poetry- we will use a range of language and rhyming and syllabic patterns to capture life as a child during World War II. We will use a variety of authentic war poems as stimulus to gather understanding from about the time period, and to imitate language features from.
Maths: Along with consolidating learning from Year 5, we will also be covering the following;
Secure place value & rounding to 10,000,000, including negatives.
Compare & simplify fractions;  Use equivalents to add fractions Multiply simple fractions; Divide fractions by whole numbers; Solve problems using decimals & percentages; Use position and direction to plot co-ordinates in all 4 quadrants and apply translation and rotation
All written methods, including long division; Use order of operations (not indices); Identify factors, multiples & primes; Solve multi-step number problems.
                                                                     
In the first part of the term, the children will build on their knowledge and understanding of different systems within the body. They will research the parts and functions of the circulatory system and they will focus on how nutrients are transported around the human body and they will explore how a healthy lifestyle supports the body to function and how different types of drugs affect the body. We will also look at how rationing affected the bodies of the people who lived during World War II. In the second part of the term, we will look at light and we will see about shadow, reflection and retraction and we will link to the Blitz of WWII. We will conduct a scientist study on Albert Einstein and his impact on the world today.

This term the children will be learning Music alongside a new scheme called 'Charanga'. This enables the children to learn musical vocabulary and be exposed to a range of different types of music.  We shall also be working on our school performances for Harvest and Christmas as well as starting work for this year's Sing Fest.
Weekly homework will be continue to be handed out on a Thursday and will be expected to be handed back in the following Wednesday. Your child will need access to My Maths and IDL at home. The children will write their spellings in their planners on a Monday. These spellings will be tested the following Monday. It is expected that the children practice their spellings at home. The children are also expected to read at home each night and their planners are to be signed by the adult who has listened to them read.
Remember to stay connected to me and your child's behaviour- sign up to Class Dojo. A new sign up sheet will be stuck in your child's planner on the first day.
13th September- Roald Dahl Day
19th September- Year 6 to Barclays Bank
28th September McMillian Coffee morning
3rd October National No Pens day
10th October Big Soup Share
Autumn Half-term week beginning 29th October
5

th November INSET DAY
12-16th November Anti-Bullying Week
Break up for Christmas Holiday
An overview of Year 6

SingFest
Watch this space for more information!