Christmas in Year 2
This Year every class has had a focus on different aspects of Christmas. In Year 2 we have made an Advent Wreath to help us count down to Christmas. We explained why we have candles on our wreath.
Medium term planning Y2 Autumn All Creatures Great and Small
Our Topic is
All Creatures Great & Small
Dear Parents and Carers,
Welcome back to school. It seems so long since we have been together but I am looking forward to a great start to the year and seeing so many smiling faces in school. The school day will be different due tot he restrictions we find ourselves working under but we will try to make you child's time in school fun and stress free whilst adhering to social distancing and our school Risk Assessment.
I am really excited about our first topic and hope your children will be inspired by all the fascinating things they will learn. Our topic will be, 'All Creatures Great & Small' which hopefully will appeal to all the children.
We will be finding out about a wide range of animals and their habitats. We will also look at the three 'eras' of dinosaur life on our planet.
During Year 2 pupils tend to take-off with their learning, especially as their reading skills develop. Please read regularly with your child to support their learning. As pupils choose books independently during Year 2, encourage your child to choose a book they can read confidently and feel free to read home books. Due to the restrictions in school we will be sending reading packets home every Monday and Friday only. We would like these days to be the days you retun the previous reading book. This helps us to store books for 72 hours before recirculating them.
Our timetable includes; phonics, writing, handwriting and maths during the morning session and reading, science/art/topic/ PE/RE during the afternoons.
PE is on Tuesday and Wednesday afternoon.
Maths:During the Autumn we will be revisiting some key areas of mathematics such as 2D and 3D shapes as well as telling the time.
Our main focus will be around place value and the four operations of calculation. (addition, subtraction, multiplication and division). Pupils will be taught skills practically using objects to reason and problem solve, these will translate into jottings and recording maths sentences with understanding.
Please use the hyperlink attached to 'My Maths' image to visit the website . To view our long-term maths planning click on the second image.
English: Over the first term we will be focusing on fiction texts exploring settings and exploring characters. We will work from 'Are we There Yet' -Dan Santat, 'I'll Take You to Mrs Cole!', 'Mrs Wobble the Waitress' various Dahl stories (visit the Official Roald Dahl Website by clicking the image of Charlie and Mr Wonka). We will also read non fiction texts including; Usbourne 'Lift the Flap- Dinosaurs- Questions and Answers'. Some of our writing will link to our topic including biographies about Mary Anning and Charles Darwin.
We will read poems by John Foster with a dinosaur theme. Our grammar and punctuation foci will be commas in lists, sentence types and past and present tense. I will be teaching the children how to edit and improve their writing by adding interesting verbs and adjectives, changing word choices and using accurate punctuation.
Reading: In school your child will read at least once a week and have a specific English lesson each week focusing on reading skills. We will cover all reading skills from: Unpicking vocabulary, inferring meaning, predicting the next part of a story, explaining our views, retrieving information and sequencing events. Please log onto Collins Connect to access free online reading books
u/n : parents@harpercollins.co.uk
p/w: Parents20!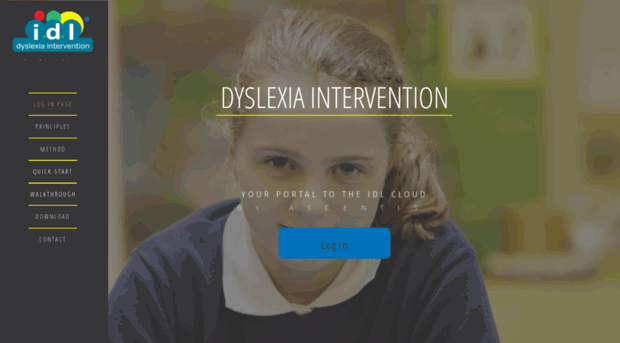 Spelling: We revise all of Phase 3-4 in preparation for the phonics screening tests. We will also follow the Year 2 Spellings guidance and phase 5 and 6 phonics . alongside some of the Year 2 spelling requirements, (homophones and plurals). Please continue to practise spellings at home using;' Look, Cover, Write and Check'. This can be supported by using other strategies/ ideas –see homework file sheets.
Your child can also access IDL at home which supports spelling and reading online.
Their
passwords will be set up after initial assessment.
Your child will also be able to practice handwriting at home with 'Letter Join'.
Science : We will be exploring living and non-living things. We will be finding out about animals and their habitats and researching food chains. We will be learning how to observe features of animals and group them. We will start by grouping dinosaurs based on their characteristics. During our study we will find out about Charles Darwin and explore different ways to classify animals.
History/ Geography : We will be comparing Lyme Regis to Congleton and also improving our basic mapping skills. During history lessons pupils will find out about the important life of Mary Anning and Charles Darwin.
We will explore the 3 dinosaur eras. Click on the link below to create your own digital pictures from millions of years ago.
Art and DT : We will be developing a range of art and DT skills during the Autumn term. We will be creating images
using a range of materials and also building models of creatures with moving mouths.
ICT: During the first half term we will explore how to stay safe on line. We will also use google maps/ google earth to compare coastal areas with Congleton. We will regularly use the internet to support learning; including reading, maths and general research skills.
P.E: PE sessions will focus on team games and basic ball skills and gymnastics. PE sessions will happen on Tuesday and Thursday, with the addition of 'Daily Mile' each day. Please ensure your child has a PE kit (named) everyday.
Music: We will explore a range of classical music and pupils will learn how to identify parts of the orchestra and how to use various musical vocabulary.
PSHCE: Our focus for this term will involve exploring being a good friend to support playtimes and thinking of others. We will also be looking at how to be the best we can be. We will also explore British Values through the story of 'Magnus Carter'.
RE: Pupils will be given the opportunity to explore various Christian stories involving Jesus through drama, art and class discussions.
Homework: All pupils will have homework set each week instructions for the set tasks will be filed in these. Reading, IDL , Spellings and My Maths-tasks will be featured regularly. Spellings will be checked on Mondays and new spellings issued. Please continue to read at home daily.